Summer Internship Program
Summer Internship Program
Graduation is right around the corner, what are you going to do with your degree? Today, most jobs require experience. How do you get experience and be prepared for the work force?
Becoming a Summer Intern with North Carolina Cooperative Extension Service gives you the opportunity to scout careers in agriculture, food systems, nutrition, youth development, community development, family and consumer sciences, natural resources, and environmental science. Get paid, gain knowledge on careers available, build your resume, and help communities. Our summer-long internships are credit-hour-eligible. So besides learning about your career options, building your resume and helping better your community, you can also earn college credit.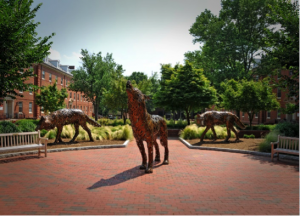 About Cooperative Extension
North Carolina State University (Est. 1887) and North Carolina A&T (Est. 1890) both Land Grant Institutions (established by the Morrill Act of 1862 and 1890, respectively) saw the need of Extension work and providing research-based knowledge to the state's farmers and their families. The 1887 Hatch Act established the foundation of agricultural experiment stations to provide agricultural research and determine scientific knowledge that could then be shared with students and farmers. The Smith – Lever Act of 1914 strengthened the delivery of service to the community and North Carolina Agricultural Extension Service was f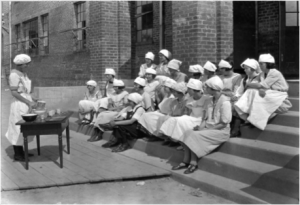 ormed. It then inspired federal and state cooperation to add partnership of county governments. From the onset of NCCES, county boards of commissioners have maintained supportive roles to ensure that their citizenry benefit from the work of Cooperative Extension.
North Carolina Cooperative Extension is looking for students who feel they can make a difference and change their world.
Do you have:
The desire to pursue an Extension career?
An interest in serving your community and genuine interest in people?
The desire to continue to learn and grow professionally?
The aspiration to work as part of a team?
Can you:
Lead, teach, motivate, and communicate others?
 If you do, We are interested in YOU!
Extension interns make a difference
During your stay in one of our 100 counties or with the Eastern Band of the Cherokee, your job as an Extension intern will not revolve around grunt work. You'll be helping Extension agents make a difference — whether on a farm or urban center — through programs like Master Gardeners, pesticide training, diabetes cooking classes, and 4-H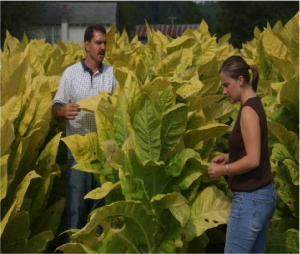 camp. Through Cooperative Extension internships, you'll get a first-hand view of careers in Extension and do community-changing work with agents who are NCSU faculty members. You might be helping a family and consumer sciences Extension agent teach parents how to build a safer environment for their children or working with an agriculture and natural resources Extension agent to protect the environment we all share, showing students how to avoid chronic diseases with healthy food with the help of a 4-H Extension agent or helping community leaders set up and run a farmers market.
If you're interested in a career in Extension, completing an internship will put you a big step ahead of the competition. We are constantly looking for talented individuals who want to enable people to improve their lives through an educational process that uses scientific knowledge focused on issues and needs.
The listing of counties and cities with NCCES internship opportunities are usually listed by mid-February. Applications are typically due by mid-March. Check the How to Apply website for specific dates.
For more information about Extension internships, review the necessary job qualifications, check out the FAQ page and then get the application details from the How to Apply page.
Please direct questions to:
Joseph L. Donaldson, PhD

Assistant Professor and Extension Specialist
Department of Agricultural and Human Sciences
1 Lampe Drive, 202 Ricks Hall
Campus Box 7607
Raleigh, NC 27695-7607
joseph_donaldson@ncsu.edu