Providing Solutions for Another Century: Extension Strategic Vision & Planning Initiative 2013-2014
THE STRATEGIC PLAN FOR N.C. STATE EXTENSION (announced on 8/12/14)
The North Carolina Cooperative Extension Service at N.C. State University has completed a strategic plan that will target our strengths, improve access to services across the state, and refocus resources to support our refined core areas. Dr. Joe Zublena, director of the Extension Service at N.C. State, presented the plan to Extension employees across the state via a webinar on August 12, 2014.
(EMPLOYEES-ONLY STRATEGIC PLAN RESOURCES)
____________________________________________________________
Overview & Introduction
The N.C. Cooperative Extension Service has launched a Strategic Vision and Planning Initiative that will take place over the coming months. This process will support and sustain Our Vision as we better position Extension to provide solutions that enrich the lives, land and economy of North Carolinians.
The College of Agriculture and Life Sciences (CALS) at N.C. State University recently completed its strategic planning process (visit the CALS Strategic Plan 2013 page). Many of the college's goals were directly tied to the great work being done by our Extension professionals here at N.C. State.
We are seizing an opportunity to be proactive in addressing the long-term needs of North Carolina. Extension turns 100 years old in 2014; it's an ideal time not only to celebrate our successes, but also to review how we operate and evolve for the future.
While we continue to be encouraged by these exciting opportunities, we also have faced significant funding reductions, particularly in recent state budgets and the federal budget sequestration. These funding losses have significantly impacted numerous N.C. State campus and county-based positions and programs, but have also presented opportunities to better ourselves.
To meet the opportunities that lie before us, and to continue fulfilling the needs of our clients across the state as we start our next century, we must review our programs and develop a strategic plan that will align our financial, human and research resources with our highest priority programs and strengths. This process will be inclusive and transparent, but we need your help.
Web Contact: Justin Moore, Extension Communications
justin_moore@ncsu.edu | 704-250-5433
_________________________________________________________________________________________________________________
A message from our director:
"This initiative comes at a critical time for the N.C. Cooperative Extension Service. We'll soon be celebrating our 100th anniversary and many years of success because of the great people we have.
This historic juncture provides an opportunity, both positive and timely, to reaffirm our commitment to the people of North Carolina and position Extension for long-term success. However, we're also facing some significant financial changes that are impacting our organization.
I firmly believe that Extension is needed today as much as it ever was. I also believe that we must implement change to ensure the organization we built over a century continues to provide stellar service in the next 100 years.
I look forward to being your leader in this process. It's an obligation I feel I owe to an organization I love, the people I believe in, and to a tradition that I want to see succeed for the next 100 years. Please join me and your peers to help this organization prepare for the next century."
Dr. Joe Zublena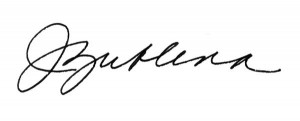 Director, N.C. Cooperative Extension Service
North Carolina state University

_________________________________________________________________________________________________________________
Initiative Updates
Review announcements and updates from throughout this initiative. As progress is made and details are shared by Dr. Zublena and others, copies of the communication will be posted here for all to access. The N.C. Cooperative Extension Service strives for transparency and open communication.
Next Steps
Extension Service Announces the Final Strategic Plan
The final strategic plan has been completed and was announced on August 12, 2014. View the Strategic Plan page.
(Originally posted July 26) N.C. Cooperative Extension Service administration presented the strategic plan for the organization to Dr. Rich Linton, dean of N.C. State's College of Agriculture and Life Sciences, on July 10, and to Dr. Randy Woodson, chancellor of N.C. State University, on July 24, respectively. Extension was given approval to proceed with our vision for the future.
Videos

N.C. Cooperative Extension celebrated 100 years of success and service during a Centennial Celebration in Raleigh on May 19, 2014. Dr. Joe Zublena, director of the N.C. Cooperative Extension Service at N.C. State University, addresses the crowd of nearly 1,000 people to acknowledge the organization's rich history, honor the people that have made a difference across the state, and share an update on the Extension Service's Strategic Vision & Planning Initiative.
Video: Watch "Focusing on the Present to Create the Future."
NCCES held public listening sessions across the state and created a Visioning Committee to synthesize input from employees and stakeholders regarding the future of the organization. This video provides an overview of those efforts and illustrates our focus as we move forward together. (Feb. 6, 2014)
Video: Watch "Pruning: Cutting Back to Grow Forward."
Jones Loflin, motivational speaker, illustrates the importance of organizational maintenance and the value in optimizing operations using two concepts that are very familiar to many Cooperative Extension Service personnel: produce and pruning. (Dec. 4, 2013)
Video: An Interview with Mr. Bill Parton, WNC Communities Leadership
Mr. Parton shares his thoughts on the current visioning initiative during a listening session in Morganton, N.C. (Burke County) on November 19, 2013.
Watch "Extension is…" videos from counties across the state (YouTube playlist).
Goals
This list of goals is specific to the Strategic Vision and Planning Initiative. See the N.C. Cooperative Extension Strategic Framework Handout for our current nine core organizational goals.
1. Focus our efforts on our most competitive and needed programs.
2. Strengthen our impacts toward state and the counties.
3. Create a financial buffer to reduce major impacts of future cuts.
4. Develop a staffing model that aligns to our new financial realities and provides competitive salaries and a better quality of life for our employees.
Visioning Committee
This initiative will benefit from a "Visioning Committee" made up of ~45 N.C. Cooperative Extension professionals (both campus and county employees) and representatives from county government, community partners and other stakeholders. The team represents a full cross-section of our Extension organization and has been tasked to formulate a vision plan, which will include reviewing data from a variety of sources, analyzing our current situation (people and programs), and helping to devise a recommended action plan/model to position the organization for long-term success and stellar service.
We have also secured the services of FountainWorks, a Raleigh-based management and facilitation consulting firm, to assist us in this intensive process. Having an external consultant provides valuable guidance for the Visioning Committee and leadership team and brings an objective eye to this effort.
View a List of Extension Visioning Committee Members
Timeline for Review of Operations
*This is a target timeline of operations and is subject to change. The timeline will be updated on this website when/if details change.
Committee Meetings
March 2014: Visioning Committee Small Group Discussions
Members of the Visioning Committee convened in Raleigh for several small group follow-up discussions with Extension leadership. The groups further reviewed and refined recommended action plans that were presented during the February sessions in Raleigh. At the conclusion of the small group meetings, Extension leadership was in possession of fine-tuned recommendations and themes that they will work through and finalize over the next few months.
February 18-20, 2014: Visioning Committee Sessions
The team met at J.C. Raulston Arboretum in Raleigh from February 18-20, 2014, for its third think-retreat. It was a dynamic and productive session as individuals from throughout the organization and its broad stakeholder foundation came together, not to represent their own interests, but as trustees of the future for the N.C. Cooperative Extension Service. In the January session, the team focused on the question, "What do we want the N.C. Cooperative Extension Service to be in the next century?" This session, they focused on what needs to be done and put in place to achieve that ideal.
January 21-23, 2014: Visioning Committee Sessions
The team met at Haw River State Park in Browns Summit from January 21-23, 2014, to review and synthesize feedback from employees and stakeholders across the state. The public listening sessions garnered 2,000+ attendees and the website generated an additional 160+ comments and ideas.
October 16, 2013: Visioning Committee Launch Meeting Presentation
In the first meeting on October 16, 2013, we shared an overview of the project, its goals, objectives and timelines, and asked for input from the team for this important initiative.
The team addressed the following objectives during the kick-off meeting:
Provide feedback on overall strategic visioning process plan.
Provide feedback on employee engagement process at conference and stakeholder engagement ("listening sessions").
Set the foundation for this group to be a high-performance team.
Understand their roles and responsibilities for the strategic visioning plan.
Next Steps
The Visioning Committee has concluded its original charge as trustees of tomorrow's Cooperative Extension Service. Forward-thinking, evidence-based plans and ideas have been presented to Extension leadership as of the February sessions in Raleigh, and some small group follow-up discussions took place in March.
Extension administration will be reviewing the recommendations, in addition to other relevant information, throughout the spring to identify commonalities, what is physically and financially feasible, and how proposed changes align with the needs of North Carolinians. The foundation has been laid for what will become the path to positive transformation and a successful, sustainable N.C. Cooperative Extension Service.
Review the final strategic plan (announced on Aug. 12, 2014).
Listening Sessions
The N.C. Cooperative Extension Service held listening sessions and meetings with our employees and many of our stakeholder groups, including county governments, commodity groups, community organizations and others in November and December 2013. The purpose of these meetings was to explain our current situation and to seek input as we move forward in the process. Around 2,000 people participated across the state.
Dr. Joe Zublena, N.C. Cooperative Extension Service director, was in attendance at each session to update participants on our progress and to engage in discussion about Extension's future.
View the Listening Sessions Schedule. (Download as PDF)
Session Summaries
November 6, 2013

Extension Conference, McKimmon Center, N.C. State University Campus, 1101 Gorman Street, Raleigh, 10 a.m.-12:30 p.m. | Summary | All Responses (.zip) | Photos | 600 participants

November 13, 2013

Extension Conference, Craven County Extension Center, 300 Industrial Drive, New Bern, 1-3 p.m. | Summary | 80 participants

November 13, 2013

Duplin County Extension Center, 165 Agriculture Drive, Kenansville, 6:30-8:30 p.m. | Summary | 130 participants

November 14, 2013

Union County Extension Center, 3230-D Presson Road, Monroe, 6:30-8:30 p.m. | Summary | 90 participants

November 19, 2013
November 19, 2013
November 20, 2013

State Advisory Council Listening Session, La Quinta Inn, 165 N Carolina 105 Extension, Boone, 6:30-8:30 p.m. | Summary | 25 participants

November 21, 2013

Mountain Horticultural Crops Research & Extension Center, 455 Research Drive, Mills River, 1-3 p.m. | Summary | 110 participants

November 21, 2013

Swain County Technology & Training Center, 45 East Ridge Road, Bryson City, 6:30-8:30 p.m. | Summary | 45 participants

December 3, 2013

Forsyth County Extension Center, 1450 Fairchild Road, Winston-Salem, 6:30-8:30 p.m. | Summary | 113 participants

December 4, 2013

Moore County Agriculture Center, 707 Pinehurst Avenue, Carthage, 6:30-8:30 p.m. | Summary | 109 participants

December 5, 2013

East Carolina Agricultural & Education Center, 1175 Kingsboro Road, Rocky Mount, 6:30-8:30 p.m. | Summary
| 130 participants

December 8, 2013

College of Agriculture and Life Sciences Retirees and Donors Appreciation Event, McKimmon Center, N.C. State University Campus, 1101 Gorman Street, Raleigh |
Summary | 245 participants

December 10, 2013
December 11, 2013

Vernon G. James Research & Extension Center, 207 Research Station Road, Plymouth, 6:30-8:30 p.m. | Summary | 148 participants
Vision Initiative Update & Review – February 2014

Fact Sheets & Handouts
Extension Leadership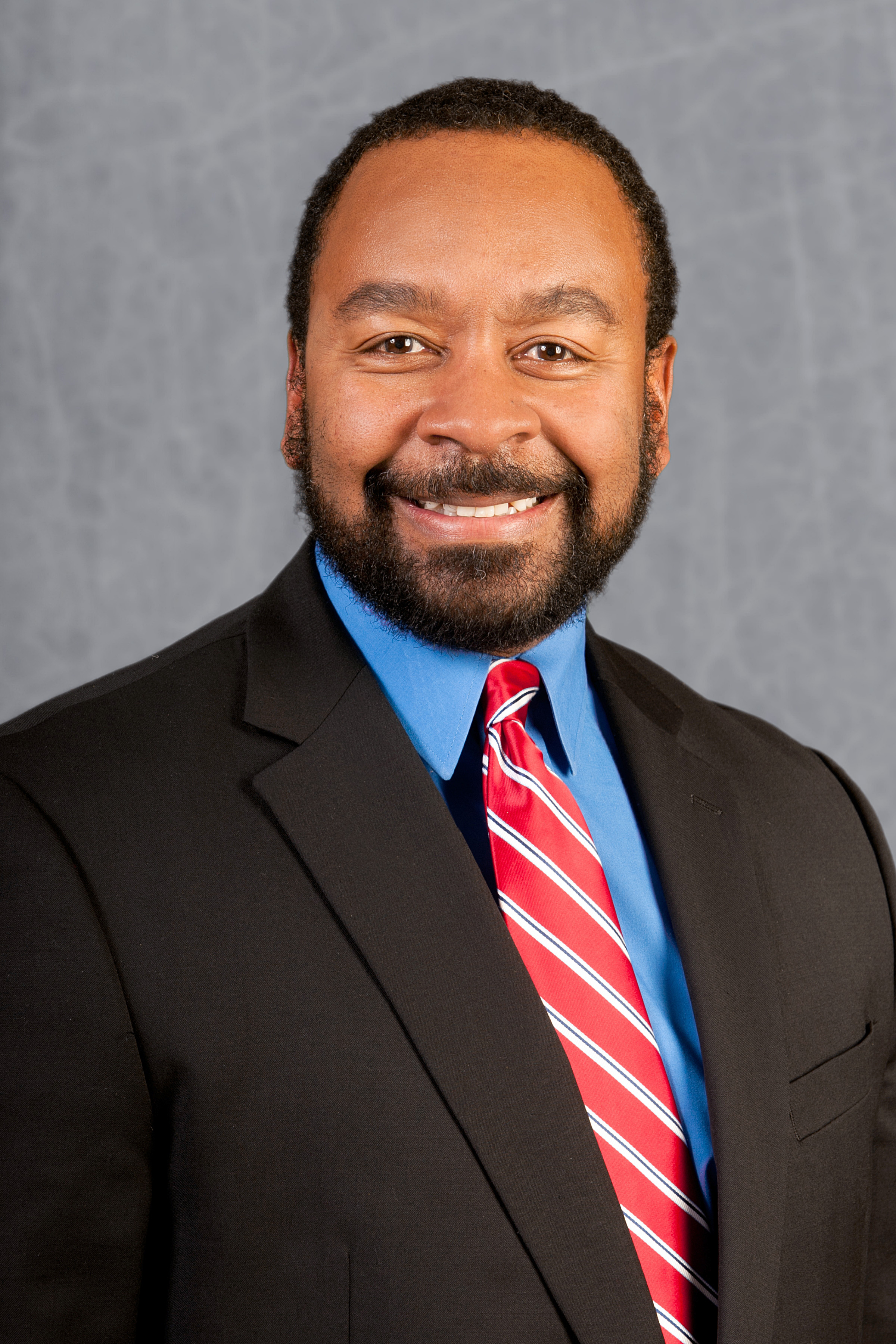 Dr. Travis Burke
Interim Associate Dean, CALS and Interim Director, N.C. Cooperative Extension Service
travis_burke@ncsu.edu
(919) 515-8436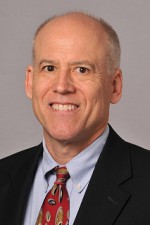 Dr. Tom Melton
Deputy Director, N.C. Cooperative Extension Service, and Agriculture and Natural Resources Program Leader
tom_melton@ncsu.edu
(919) 515-1569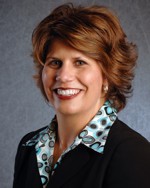 Sheri Schwab
Associate Director, N.C. Cooperative Extension Service, and Director of County Operations
sheri_schwab@ncsu.edu
(919) 515-1381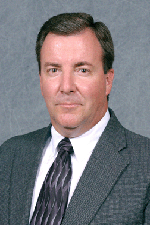 Dr. Mike Yoder
Associate Director, N.C. Cooperative Extension Service, State 4-H/FCS Program Leader
mike_yoder@ncsu.edu
(919) 513-3509