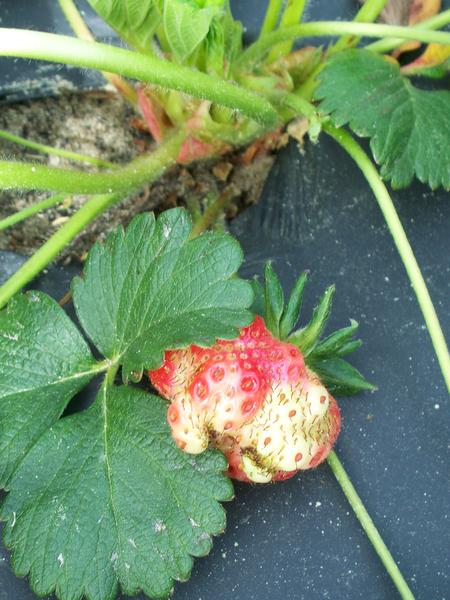 An interdisciplinary team of  NC State College of Agriculture and Life Sciences extension specialists have created a mobile-friendly, database driven tool to help strawberry growers visually diagnose disorders.
The Strawberry Diagnostic Key provides a way to filter by visual characteristics to identify problems. Results include details about the disorders and possible management strategies.
The Strawberry Diagnostic Key was developed with funding in part from the Strawberry Sustainability Initiative, the Walmart Foundation, University of Arkansas, Southern Region IPM Center, North Carolina State University Cooperative Extension Service and the North Carolina Strawberry Association.