The Gardener's Dirt May 2013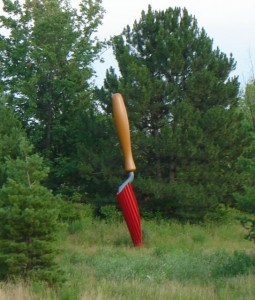 Information you can really dig into
This newsletter offers timely information for your outdoor living spaces. Addressing the most common questions ranging from container gardening, tree pruning, wildlife management, to fire ant control, insect identification and lawn establishment.
Click here for a printable version of this newsletter.
Shawn Banks
Extension Agent
Agriculture—Consumer Horticulture
____________________________________________________________________________________________________________
FEATURE ARTICLE
Building Healthy Soil
By Chris Alberti
.
Soil Types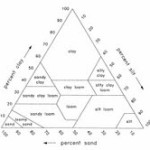 Soil texture refers to the amounts of the three different sized particles that make up soil – sand, silt and clay. Sandy soils absorb water quickly and cultivate easily. Silt particles are microscopic and feel slick or sticky when wet. Clay soils stores minerals for plant roots, and water moves very slowly through it. They also compact easily and retain their molded form. Loam is soil containing significant amounts of at least two classes of particles (sand, silt, or clay). Loam categories are clay loam, silty clay loam, silt loam, sandy loam, sandy clay loam, and loamy sand. In North Carolina, the most commonly found classes are sandy loam, clay loam, and loamy sand. Sandy loam exists mostly in the coastal plain; clay loam exists mostly in developed areas of the piedmont.
Soil Depth
Deep soils can hold more plant nutrients and water than shallow soils with similar textures. Also, plants growing in shallow soil are blown over more frequently by the wind than those growing in deep soil.
Organic matter
The decomposition of organic matter yields carbon dioxide that replaces some of the oxygen in soil pores. Water dissolves carbon dioxide in soil to form a weak acid. This acid reacts with soil minerals to release nutrients that are available to plants. The digested and decomposing organic matter also helps develop good air-water relationships. Organic material occupies some of the space between the grains of sandy soil and increases its water-holding capacity. In North Carolina, most soils had a native forest cover at one time. Organic matter from trees is rapidly broken down because of our abundant rainfall and high temperatures; thus, our soils tend to be low in organic matter content.
.
Water-Holding Capacity
The ideal moisture situation for soil occurs when water occupies approximately half of the pore space. Water enters soil through openings between soil particles. As water fills the pore space it forces out air. Without air roots cannot grow, take up nutrients, or absorb water. Most soil bacteria need air to decompose organic matter. As water is pulled out by gravity or evaporates, air again fills the pore space. As water contacts the soil, droplets cling to soil particles, creating a film around them known as capillary water. This capillary water is the water available to plants.
Life in Soil
Soil is teeming with life (bacteria, fungi, yeast, nematodes, etc.). The primary role of microorganisms is to break down organic matter to obtain energy. When these little critters eat, they release nutrients and carbon dioxide, and perform key roles in nitrogen fixation. To keep these critters alive, incorporate organic matter, till as little as possible, minimize soil compaction and maintain favorable soil pH and fertility. A soil pH of 6.0 to 7.0 requires no specific treatment to improve plant growth.
Improving Soil Health
Soil compacted by heavy construction equipment may require deep cultivation to loosen the compacted soil. If drainage problems exist, redirecting surface water, installing drainage tile or incorporating organic material such as compost may be in order.
Eroded soil is usually harder to dig up and is less productive than non-eroded soil. To address erosion issues, encourage vigorous growth of plants using lime and fertilizer (do not till when the soil is overly wet), mulching, and planting a winter cover crop. In addition to reducing erosion, cover crops increase organic matter in the soil, smother unwanted weeds and aerate compacted soils. Some cool season cover crops to consider are barley, clover, oats, ryegrass and vetch. Organic amendments improve soils affected by compaction, poor drainage, and erosion. Materials to consider adding to your soil are compost, manures, and pine bark. Add decomposed organic matter only so the plants can use the nutrients. When using straw, leaves or sawdust, add nitrogen fertilizer while the material is decomposing.
Consider building your own compost bin to save money and recycle organic kitchen waste (e.g., vegetable scraps, coffee grounds, eggshells) and yard waste such as grass clippings, leaves, and non-woody plant trimmings. If you have a vegetable or flower garden, mix in some compost with soil as you set out new plantings or seeds; this way you will gradually build up the organic matter in your soil.
Cover It Up
Keeping the soil covered by growing plants or their residues, helps retain moisture, protects the soil from the impact of raindrops, and provides a home for organisms that are part of the soil food web (e.g., fungi, nematodes, protozoa, arthropods).
As with your own health, it is important to check up on the health of the soil periodically. Soil testing provided free by NCDA provides valuable information on pH and nutrients. Maintaining your soil's health will provide you with the proper medium to grow healthy plants for a beautiful landscape and tasty vegetables.
Picture of Compost bin by: Andrew Drake
References:
1. Evans, Erv (1998). The North Carolina Master Gardener Training Manual – 5th edition
2. Farming in the 21st Century – a practical approach to improve soil health –United States Department of Agriculture Natural Resources Conservation Service – September 2010
_________________________________________________________________________________________
FEATURE PLANT
Lavender
Lavandula
By Tina Stricklen
.
Lavender is one of those plants I've coveted for many years. All the literature I read always stated that unless you had ultra-loamy soil, you could just keep on dreaming. We gardeners are nothing if not tenacious, so last year I decided to give it a shot. Since the best way to deal with soil issues is to grow in a controlled environment, I chose a raised bed with well-cultivated soil. I kept the plant watered during the first year making sure it was never too wet. A year later it's starting to happily put on stalks with blooms to soon follow.
Lavender has a great deal to offer not just aesthetically in the garden, but in the medicine and kitchen cabinets as well. Lavender's essential oil can be added to warm bath water to sooth fatigue and assist in relaxation. If added to water in a spray bottle, a light spritz will freshen up sheets, further aiding in the sleep process. A sachet of dried lavender acts as a natural insect repellent in your closet. Dried lavender blossoms can be found in an herbal mixture called Herbs de Provence. Hailing from southern France, this mixture infuses a floral flavor to all sorts of dishes including soups, vegetables, and meats. Historically lavender is considered a panacea, as it has been used to cure, among other things headaches, menstrual cramps, acne, and insect bites. It is advised to check with your physician or a certified herbalist before ingesting.
Varieties that are known to perform well in our area are Grosso, Munstead, Provence, and Hidcote. If you are a fan of lavender but thought you could never grow it, think again. It can be done with proper soil preparation in a sunny location.
Sources: 
Sunshine Lavender Farm. (2013). Lavender Retrieved from  http://sunshinelavenderfarm.com/home.php
McCoy, Joe-Ann. (2007). Lavender: History, Taxonomy, and Production. Retrieved from https://www.ces.ncsu.edu/fletcher/programs/herbs/crops/culinary/lavender_mccoy.html
_______________________________________________________________________________________________
UPCOMING EVENTS
 .
Master Gardener Plant Sale
Saturday, May 11, 2013
9am – 12pm
The sale will be at the Johnston County Agriculture Building, 2736 NC 210 Hwy, Smithfield, NC 27577. These plants have been propagated from the Master Gardeners yards for this year sale. The sale features plants that have done well in this area. The types of plants will not be available until the day before the sale.
Rain Barrel Workshop
Saturday, May 11, 2013
9am – 12pm
The workshop will be at the Johnston County Agriculture Building, 2736 NC 210 Hwy, Smithfield NC 27577. Learn how to make a rain barrel, and then put those skills to work assembling a rain barrel to take home. The cost of this workshop is $40, which includes the barrel and supplies. Pre-registration along with the workshop fee paid in advance is required to ensure your spot. For more information visit our website.
Canning Workshop – Green Beans & Low Acid Vegetables
Saturday, May 18, 2013   9am-1pm
The canning workshop will be held at the Johnston County Cooperative Extension office at 2736 NC 210 Hwy, Smithfield, NC. Come and learn how to can green beans and other low acid vegetables. Pressure Canning instruction. Registration Fee is $20. The deadline to register is Friday, May 10th. To register, call 919-989-5380 and ask for Nikki.
Extension Master Gardener Volunteers will be at Lowe's Home Improvement at 40/42, from 10am to 2pm on Saturday, May 4th and at Clayton Farm and Community Market in Clayton on Saturday, May 18th from 9am to 1pm to answer questions and help diagnose pest problems.
Summer Gardening Class A-Z  will begin on  Wednesday, May 15th. This is hands-on gardening class where participants will get to plan, plant, grow, and harvest vegetables in a demonstration garden. To register for this class call Clayton Parks and Registration at 919-553-1550. The class will cost $20 per household collected the first night of class.
For accommodations for persons with disabilities, contact Bryant Spivey at 919-989-5380 no later than five business days before the event.
Friday, May 3 at 2pm Eastern time there is a webinar on how to protect loved ones from fire ants. For more information go to this website. To connect to the webinar use this link. https://connect.extension.iastate.edu/fireant
_________________________________________________________________________________________
YARD VILLAIN
Pigweed
Amaranthus spp.
By Shawn Banks
.
I thought an article on pigweed, also known as amaranth would be simple. However upon doing some research there are several types of amaranth. There is spiny amaranth, rood root amaranth, prostrate amaranth, Palmer amaranth, and smooth amaranth. All are native to the American continent and many were used by Native Americans as a food source. The young leaves are good in salads, and the seeds can be crushed up for use as flour or cooked whole by either boiling, sautéing, or on a dry skillet like popcorn.
It grows naturally in cultivated soils and along ditch banks. Farming creates an ideal environment for this weed to grow. A method the seed has developed for survival allows it to stay in the soil for several years, waiting for the perfect time to grow. Our overuse of glyphosate as a control measure has helped amaranth become resistant to this chemical and even more difficult to control with chemicals.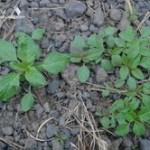 There are other ways to control this weed, besides the use of chemicals. Farmers can turn the soil over, burying the seeds deeper in the soil where they won't germinate. That will reduce the seed bank for that year, but remember the seed can survive for several years, even when buried in the soil. Mechanical control while the seed is small, by hand-pulling or shallow cultivation will reduce the weed pressure later in the year. Crop rotation is another method. If the crop is already up and shading the seed before the soil warms in the spring, the seed is less likely to germinate.
Controlling pigweed is an ongoing task that may never be completely finished. As with any other pest, staying on top of the task makes it a lot easier.
Resources:
Benfer, Adam. Foods Indigenous to Western Hemisphere: Pigweed. Retrieved from https://www.google.com/calendar/render?tab=mc&pli=1
Wooten, Kent. (2010). Pigweed Control (Palmer Amaranth) For 2010. Retrieved from http://sampson.ces.ncsu.edu/2010/02/pigweed-control-palmer-amaranth-for-2010/
 Picture of prostrate pigweed http://blogs.cornell.edu/ccesummerinterns2012/tag/pigweed/
 Picture of redroot pigweed seedlings http://extension.umass.edu/vegetable/weeds/pigweed-redroot
__________________________________________________________________________________________
WHAT'S IN SEASON
The Cowpea
By Laura Taylor
.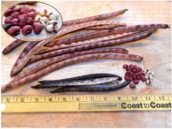 You might know the cowpea better by another name: black-eyed pea, purple-hull pea, crowder, field pea, Texas cream, or clay – the pea southern soldiers carried as a non-perishable food source during the American Civil War. These are some of the different types of cowpeas cultivated today and loved from  Africa – the largest producer and consumer of cowpeas and where they seem to have originated – to Asia – another primary producer; from India to Central and South America; and even to the southern United States, where they appear to have landed sometime during the 1600's and where we still grow and consume them today. While records indicate the pea was in use in Jamaica in 1675, the first known documented use in North Carolina was 1714 – and we've been enjoying them ever since!
Some people think cowpeas were given that name here in the U.S. because the early landowners of a higher social class thought them fit only for livestock and poor people. Too bad for them! While they grew the peas for their cows, the rest of us were benefitting from the pea's incredible nutritional value and yummy taste! The peas, which are about 25% protein, are low in saturated fat, high in fiber, and are also a good source of iron. Served with a grain, like cornbread or rice, they are even more nutritious and more delicious, and they offer a great protein-rich option for people who consume little or no meat.
In addition to its nutritional value, the cowpea is a survivor and a fighter. It can grow where other legumes do not; it loves warm weather and is drought-tolerant; it can grow in poor soil conditions and actually adds lots of nitrogen to the soil, making it an excellent rotational crop with heavy nitrogen users, like corn. The few problems afflicting cowpeas are stink bugs, aphids, and wet feet (roots).

To grow cowpeas, simply wait until the last frost passes and the soil is warm – 65 degrees or warmer, then sow the seeds directly into your garden following the spacing requirements noted on your seed package. In about 7 – 10 days, you should start seeing the little darlings peeping up out of the soil, looking for sunshine and love. Give them water, but don't let their feet stay wet, and try to limit the water that gets on the leaves to avoid fungal diseases. Thin the plants as they grow to keep them about three inches apart and keep your rows, if you're using them, about three feet apart.
You can pick the leaves for salads if you like and the young pods are edible as well; but do let some of them grow to maturity, picking them when the pods have dried to use the beans inside. Deer, rabbits, aphids, and fungus will also like your cowpeas, so do what you can to protect them in the way you feel most suited to your circumstance.
Cowpeas are cooked and served in a number of ways around the globe and consumption is not limited to the peas – the leaves are also edible, protein-rich, and consumed in large quantities the world over. Cowpeas are served as appetizers, entrees, salads and side dishes, and can be found in cakes, gravies, soups and curries.
.Recipe: Barley Hoppin' John (from Delish.com: http://www.delish.com/recipefinder /barley-hoppin-john-recipe-ew0910)

Ingredients:
1 tablespoon extra-virgin olive oil
1 medium onion, chopped
1 small red bell pepper, chopped
2 stalks celery, chopped
2 cloves garlic, minced
1 can vegetable broth (14 oz)
1 cup quick-cooking barley
1 tablespoon chopped fresh thyme (or 1 teaspoon dried)
2 teaspoons lemon juice
¼ teaspoon crushed red pepper
¼ teaspoon salt
2 cans (15 oz) black-eyed peas (rinsed) (or equivalent fresh)
Directions
Heat oil in a large nonstick skillet over medium heat. Add onion, bell pepper, and celery. Cook until the vegetables soften, 3 to 4 minutes. Add garlic and cook 1 minute.
Add broth, barley, thyme, lemon juice, crushed red pepper, and salt; bring to a boil. Reduce heat, cover and simmer until the barley is done, 15 to 20 minutes.
Remove from the heat and stir in black-eyed peas. Cover and let stand for 5 minutes. Serve hot.
Resources and Recognition
Recipe found on Delish at http://www.ittybittyurl.com/tvt
Photos found on http://www.ittybittyurl.com/tvu or with recipe at Delish.com
Information came from multiple sources, including:
http://nutritiondata.self.com/facts/legumes-and-legume-products/4332/2
_____________________________________________________________________________________________
MAY GARDEN TASKS
.
LAWN CARE
Don't fertilize cool-season turfgrass (fescue, bluegrass). It has been growing actively all winter, and it will begin to go dormant as summer heats up. Let it slow down naturally, and it'll be better able to withstand the heat and drought of summer.
Call for a Lawn Maintenance Calendar for your type of turf. It tells you how to care for your lawn month by month – such things as fertilization, mowing and watering.
Most of the weeds you see now are winter annuals. The time to control these was last August. In a couple of weeks, the weather will be too hot for these winter annuals, and they will start dying. For this reason, it is a waste of time and money to spray them with herbicide. The best thing to do is mow them before they produce and spread seed around and put it on your calendar to spray for them in August.
Warm-season grasses such as Bermuda, Zoysia or Centipede can be planted now. Mow cool-season grasses, such as fescues, at a height of 3 – 3 1/2 inches to help them survive hot, dry periods.
TREES, SHRUBS & ORNAMENTALS
Pinch your plants. Use your index finger and thumbnail to break out the lead growth at tips of branches. Pinched plants have shorter, sturdier stems, more lateral branching and more blooms. Pinch back mums, zinnia, salvia, cockscomb (celosia), petunias, marigolds, snapdragons, and garden phlox.
It's time to plant summer beauties such as gladiolus, dahlias, caladiums and cannas and all those colorful bedding plants. Dead or diseased limbs on woody ornamentals should be apparent by now. Prune them out.
Stake floppy plants, such as peonies, dahlias, and Boltonia (Michaelmas daisy), while they're small, so they'll have support when they need it. After plants have grown large, they can be injured by staking.
Cut roses properly. Removing too much wood and foliage when cutting flowers can seriously weaken your rosebushes, especially during the first year. Leave 2-3 well developed leaves (groups of five leaflets, not three) between the cut and the main stem.
Grow great bearded iris  by giving them excellent drainage, fertile soil, sunshine, and beds free of competing weeds and grass. Divide frequently (in August) for larger and finer blooms.
Prune spring-flowering shrubs after they bloom. The best time to prune azalea, rhododendron, forsythia, spirea, flowering quince, kerria, pieris, and weigela is just as flowers begin to fade. Don't wait till summer, or you'll cut off next year's flower buds. To keep your shrubs ever young, prune one-third of the oldest canes back to the ground each year.
Prune wisteria frequently throughout the summer, to control vegetative growth and get better blooms next spring.
Keep dogwoods healthy. Spot anthracnose and powdery mildew are two major disease problems that show up on dogwood trees in late spring and summer. To help dogwoods overcome diseases: keep them watered, maintain soil fertility, and clean up fallen leaves to minimize the spread of the disease.
Mulch! Prepare for dry summer weather and control weeds at the same time by using a layer of mulch 2-3″ thick. Read more about the benefits of mulch in this Horticulture Information Leaflet from NC State University.
Banish bermudagrass (Wiregrass) from your planting beds. Keep it pulled to prevent it from overrunning your garden.
Plant seeds of annual vines such as moonflower, scarlet runner beans or passionflower.
Mix plants with the same growing requirements in your container gardens. Do not mix sun-loving and shade-loving plants together in the same container.
VEGETABLES & FRUITS
Plant veggies now that the soil is warm and the danger of frost is past. Sow seeds of beans, squash, cucumbers, and corn. Set out transplants of tomatoes, peppers, eggplant and okra. https://www.ces.ncsu.edu/depts/hort/hil/ag-06.html
Pinching also works well for many vegetable plants, including tomatoes and peppers.
Watch for slugs. These soft, slimy, slender pests have a special taste for tender young crops. Holes in leaves or on the leaf margins and a silvery slime trail in the morning indicate a slug feast the previous night. Slugs hide under boards, stones or debris during the day. Call for a bulletin on control of slugs.
Train and support tomatoes, pole beans, peppers and eggplants. Side dress sweet corn when it is knee-high.
Make consecutive plantings of beans over a few weeks to extend your harvest.
LANDSCAPE IDEAS
Plant vegetables in your flowerbeds! Eggplant, pepper varieties, and cherry tomatoes make colorful additions to the garden. Bush beans and climbing beans have attractive foliage and charming small flowers. Vegetables can also mingle with flowers in pots on a patio or deck.
Welcome back hummingbirds! Females will be in the area first; the males will follow soon. Salvias, honeysuckles, penstemons, and other tube-shaped flowers, especially red ones, will attract hummingbirds to your garden. Fill feeders with a solution of 1 part sugar in 4 parts water. Wash feeders and replace the food at least twice a week.
*** If you would like to receive this newsletter monthly via email, send an email to shawn_banks@ncsu.edu asking to be added to The Gardener's Dirt email list.
______________________________________________________________________________________
If you have gardening questions you would like to have answered contact the Extension Master Gardener Volunteers by phone at (919) 989-5380 or by e-mail at jcemastergardener@gmail.com.
If you would like to subscribe to this monthly newsletter send an e-mail to shawn_banks@ncsu.edu and ask to be added to the electronic newsletter list.
____________________________________________________________________________________
Was the information on this page helpful?