The Gardener's Dirt for February 2013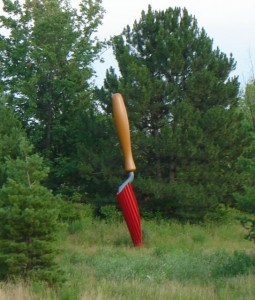 Information you can really dig into
This newsletter offers timely information for your outdoor living spaces. Addressing the
most common questions ranging from container gardening, tree pruning, wildlife management, to fire ant control, insect identification and lawn establishment.
Click here for a printable version of this newsletter.
Shawn Banks
Extension Agent
Agriculture—Consumer Horticulture
______________________________________________________________________________
FEATURE ARTICLE
Winter weed control
By Joanne King
The presence of weeds in the lawn is indicative of a condition present in the lawn conducive to weed growth, such as too much moisture, compacted soil, or over fertilizing to name the most common. Using cultural practices, such as proper mowing, fertilization and watering will improve the overall health of the lawn and reduce the environment that favors weed growth. Although controlling the condition is the most beneficial approach to weed control, it often takes several growing seasons to improve the health of the lawn and see lasting results. If the weeds are not widespread, the simplest way to eliminate them is to pull out or dig up the weeds. This would not be practical if the weed problem is extensive. The use of herbicides is sometimes a necessary option.
One of the most effective chemical methods to control annual weeds is to apply a pre-emergent in the fall (September) for winter weeds or in the spring (February or April) for spring and summer weeds. Pre-emergence is usually a granular product, so it is easy to apply. However, if you have over seeded your lawn or are starting a fescue lawn in the fall, this is not possible as the pre-emergence will also prevent the grass seed from germinating. There are post-emergent products that can be used after the presence of weeds is visible.
The first step is to examine your lawn and to determine what weed species is the problem. There are basically two categories of weeds – annuals and perennials. The two categories are further described as broadleaf or grassy. In our area, broadleaf varieties include henbit, chickweed, Carolina geranium, and wild garlic to list a few. The most prevalent grassy variety is annual bluegrass, or poa annual, a clump forming grass that produces numerous seeds in the spring that germinate the following winter.
Controlling the problem early, before the weeds flower and set seeds is important. Apply an herbicide when the weeds are few and small. Herbicides containing 2,4-D, mecoprop, and dicamba are recommended for most lawn grasses. Always read the label before application to confirm that the product is suitable for your type of lawn and for the type of weed you wish to eliminate. Southern Weed Killer for Lawns, Weed Stop, Weed Out, and Weed-B-Gone are a few of the over the counter products available with the ingredients listed above. St. Augustine, zoysia grass, centipede grass, and dormant bermuda grass can be treated with herbicides containing atrazine in November and December. Atrazine controls annual bluegrass and many winter annual broadleaf weeds. Do not use atrazine on lawns over-seeded with annual or perennial ryegrass or other cool season grasses. Soluble herbicides generally give better results than granular products. Although granular products are easier to apply, they require watering to ensure the chemical breaks down in the soil, and it is difficult to get the needed chemical into the root system of the weeds. Liquid herbicides can be more easily directed to the specific weed plant.
Johnston County Cooperative Extension Service will be holding a workshop on controlling winter weeds at the Agricultural Center in Smithfield on Saturday, February 16, 2013 from 10 AM – 12 PM. Weed identification, selection of herbicide, application of herbicide and cultural practices to controlling weeds will be covered. You can find additional information on weed control in lawns online at www.turffiles.ncsu.edu.
The mention of specific brand names does not constitute and endorsement of that product. There are many products available that will do the desired job.
______________________________________________________________________________
FEATURE PLANT
Flowering Quince
Chaenomeles speciosa

By Brenda Clayton
Pronounced "key-NOM-el-eez" according to Fine Gardening.
Beauty and the beast! That is an apt appraisal of this popular shrub. Most of the year it is a tangle of thorny branches. Hence it makes a great hedge. But come January to March, it turns into a ravishing beauty as colorful blooms resembling apple blossoms cover the thorny tangle of branches.
Flowering quince brings a smile as it is among the first shrubs to bloom in the early spring. And if you just can't wait, you can bring a budded stem indoors, place it in water in a sunny window, and watch it burst into flower.
Flowering quince is a practically indestructible, easy to grow deciduous shrub, hardy in zones 4-9. It is a native to eastern Asia, particularly Japan where its beauty has long been appreciated. It needs full sun for the best flowering, likes any type of soil as long as it is well drained. However, it can develop chlorosis in high pH soils. Watering should be regular to moderate. Keeping it in whatever shape and size you want is no problem as it tolerates pruning beautifully. Pruning should be done just after it completes blooming.
Blooms are 1 ½ – 2 ½ inches across, single, semi-double, or double in a wide range of colors. Most familiar is the coral/red that we see blooming with the forsythias. There are also selections with white, pink and scarlet flowers. Who knew?
Leaves are red-tinged when first appearing in the spring then turn to a dark glossy green. There is no fall color.
Some selections bear small hard fragrant fruit that contain lots of pectin, making it good for jelly or preserves.
Selections vary in size and color. Some are low and spreading, while others are tall and upright. According to Southern Living's Everyday Gardening (2011), top picks are 'Cameo' (low, salmon-pink), 'Hollandia' (tall, red), 'Jet Trail' (low, white), 'Texas Scarlet' (low, red), and 'Toyo Nishiki' (tall, pink, white & red).
Problems for the flowering quince include leaf spot where humidity is high, as well as fire blight, canker, rust and scale insects.
Good to know:  Can be espaliered against a wall! Not browsed by deer.
Resources:
http://www.floridata.com/ref/C/chae_spe.cfm
https://www.ces.ncsu.edu/depts/hort/consumer/factsheets/shrubs/chaenomelea_speciosa.html
http://davesgarden.com/guides/articles/view/2128/
http://www.finegardening.com/plantguide/genus/chaenomeles.aspx
______________________________________________________________________________
 UPCOMING EVENTS
Fruit Tree Training and Pruning Workshop – Saturday, February 9, 2013 from 10:00am until finished. Will be held at Central Crops Research Station. Learn the proper way to train and prune fruit trees for best production and disease resistance. To register call 919 989-5380 or email Angie Faison. For more information visit this website.
Winter Weed Control Workshop – Saturday, February 16, 2013 from 10:00am until 12:00pm. Come to the Johnston County Agriculture Center and get some practical experience identifying weeds, applying herbicides, and learn some cultural practices for controlling weeds. To register call 919 989-5380 or email Angie Faison.
Rose Pruning and Care – Saturday, February 23, 2013 from 10:00am until 12:00pm. Come learn the fundamentals of caring for roses. We will show you how, when and where to prune your roses, no matter what variety. There will be an in class learning session, and then we'll go outside for a demonstration and some hands-on practice. To register call 919 989-5380 or email Angie Faison. For more information visit this webpage.
Spring Gardening A-Z – Beginning Wednesday, February 27 at 6:30pm at the Clayton Community Center located at 715 Amelia Church Road in Clayton will be a spring gardening class. The class will last 1 1/2 hours from 6:30pm until 8:00pm and will meet each Wednesday from February 27 until May 1. The cost of the class is $20 to cover materials and supplies. To register for the class call 919 553-1550 or visit the website and look under Nature Programs.
Blueberry Production Workshop – Saturday, March 2, 2013 from 9:00am until 12:00pm. Dr. Bill Cline will be at the Johnston County Agriculture Center to discuss growing blueberries in North Carolina. After his presentation we will drive a short distance down the road to do an on farm demonstration of proper pruning. To register call 919 989-5380 or email Angie Faison.
Events at Johnston Community College – All events at Johnston Community College have a small fee associated with them. Most events will cost $15.00 unless otherwise noted. To register for events or get more information, go to the JCC Arboretum events page or call 919 209-2168.
Hot New Plants for 2013 – Tuesday, February 12, 2013, 6:30pm – 8:00pm. Want to know what's hot for this season? Come visit with Phil Campbell or Campbell Road Nursery and find out what the new and exciting plants are for this year.
Tomato Grafting Workshop – Wednesday, February 19, 2013, 6:30pm – 8:30pm. Learn how to graft tomatoes to increase resistance to soil born diseases. Cost $20
______________________________________________________________________________
YARD VILLAINS
Squirrel
By Sara Baty
Most people love seeing squirrels running freely through the yard jumping from tree to tree, but hate when they invade bird feeders or vegetable gardens. There are several natural methods of keeping these cute, furry critters away from bird feeders and gardens.
Give squirrels water by keeping birdbaths around the yard full of water for them. Set up a bird feeder away from the garden filled with nuts and seeds so squirrels will leave the garden area. Wire mesh around gardens is a great way to keep squirrels out.
Critter Ridder, Ro-Pel, and Squirrel Away are great repellents to keep squirrels and other critters away. Critter Ridder is used to repel by smell and taste, but completely harmless to humans. Ro-Pel is used to keep squirrels and others from chewing on plants, vegetables, patio cushions, and wires. Squirrel Away is made from hot pepper that mixes in with the birdseed and keeps squirrels away, but keeps the birds coming back for more! These easy to use repellents can be found at local garden or hardware stores so stop them packing before they send you shopping for more! For more information on squirrel repellents please visit Squirrel Problems & Solutions and Keep Squirrels Out Naturally
http://www.weekendgardener.net/organic-pesticide/keep-squirrels-out-100910.htm
_____________________________________________________________________________
WHAT'S IN SEASON
Cabbage
Brassica oleracea

By: Phil Rocheleau
Nutritious, and delicious raw or cooked, both green and red cabbage are among the most productive cool-season crops. Gardeners growing cabbage in cool climates can grow huge, blue-ribbon heads. All types of cabbage are at their best in late fall, after exposure to light frosts.
In the spring, start seeds indoors or in a cold frame eight to 10 weeks before your last spring frost, and set out hardened-off seedlings when they are about 6 weeks old. Seeds germinate best at 65 to 75 degrees Fahrenheit. In summer, start seeds 12 to 14 weeks before your first fall frost, and transplant the seedlings to the garden when they are 4 to 6 weeks old. Consider planting early and late varieties to stretch the harvest season.
Before planting, we need to know where cabbage grows best. Plant cabbage in an area where it will receive 6 or more hours of direct sunlight. Many vegetables have companion vegetables that can help or hurt their growth. Having a companion planting guide is almost a necessity for gardeners when there are so many vegetables to choose from. Here is one of many companion guides for Cabbage:
Celery, dill, onions and potatoes are good companion plants for cabbage. Celery improves growth and health. Clover inter-planted with cabbage has been shown to reduce the native cabbage aphid and cabbageworm populations by interfering with the colonization of the pests and increasing the number of predatory ground beetles. Plant Chamomile with cabbage as it improves growth and flavor. Cabbage does not get along with strawberries, tomatoes, peppers, eggplants, rue, grapes, lettuce, or pole beans.
http://www.ghorganics.com/page2.html
Here is another companion guide for planting Cabbage" from www.burpee.com:
Cabbage Family (broccoli, brussels sprouts, cabbage, cauliflower, Chinese cabbage, kale and kohlrabi)
Plant near: broccoli, brussel sprouts, celery, chard, spinach, or tomatoes.
Keep away from: strawberries
Comments: kohlrabi and tomato stunt each other's growth; however, tomatoes and celery repel cabbageworms.
___________________________________________________________________________
FEBRUARY GARDEN TASKS
Lawn Care
Cool season grasses should be fertilized mid-month. If a soil sample has not been taken, use a fertilizer of at least 30% slow release Nitrogen at the rate of 1 pound of nitrogen per 1000 square feet.
Crabgrass usually will start to germinate about the same time the Forsythia blooms. If you have had problems with crabgrass in the past, then you may want to apply crabgrass preventer when the Forsythia blooms.
Pulling wild onion/wild garlic is the best way to get rid of these pesky bulbs, but make sure you get the bulb. If there are too many to pull, a product with 2,4-D works well to help control this weed. Be sure to follow the manufacturer's directions found on the label. Complete control may take two or more years. Apply 2,4-D at half the recommended rate on centipede lawns otherwise it will damage the grass.
For more tips on lawn care visit Turf Files on the internet.
Trees, Shrubs, and Ornamentals
Cut back dormant ornamental grasses to about 10 to 14 inches above the soil, before new growth starts. Evergreen ornamental grasses (or grass like ornamentals) such as Liriope and Mondo Grass should be cut short or mowed to remove last year's unsightly foliage. If the clumps have become too big for the area they can be divided and shared with friends or planted in other areas of the yard.
Summer blooming shrubs bloom on new growth so they can be pruned hard in February to encourage new growth and many flowers. Examples include Abelia, Hibiscus, Hydrangea, Beautyberry, Butterfly bush, Althea, Rose of Sharon, and bush or Tea Roses.
Spring blooming shrubs such as Azaleas, Rhododendrons, Forsythia, Spirea, Quince, Weigela, and Climbing Roses bloom on last years growth and should not be pruned until after they have flowered.
Deciduous trees, especially those that bloom in the spring, should not be pruned this time of the year. Examples being Dogwoods, Red Buds, Maples and several others.
For many evergreens this is the best time of the year to prune if they haven't been pruned already.
Summer blooming roses can be pruned this time of the year. Remember not to remove more than 1/3 of the growth. Remove old mulch and leaves from around plants, this removes many overwintering fungal spores. Put down fresh mulch.
Bare root roses and trees can be planted this time of the year. Soak the roots overnight to rehydrate them before planting.
Spring flowers such as Sweet Williams, Pansy, Viola, Calendula, Forget-Me-Nots, English Daisies, Poppy, Alyssum and Dianthus can be planted now. Don't forget to deadhead pansies and fertilize toward the end of the month.
Edibles
Asparagus crowns can be planted now through March.
Transplant cabbage, broccoli, and cauliflower out into the garden.
Strawberry plants can be planted now for spring fruits.
Beets, carrots, peas, lettuce, mustard, radish, spinach, irish potatoes, and turnips can be sown outside.
Starting seeds indoors is easy and economical. Sometimes it is the only way to get the color or variety of the plants you want to grow. It is not necessary to use "grow lights", ordinary florescent tubes will usually be enough. For more information you can read the pamphlet "Starting Plants from Seeds", it is on the web at https://www.ces.ncsu.edu/depts/hort/hil/hil-8703.html
February and March are good months to prune fruit trees.
It is time to start a spray program for peach trees to control the many diseases and insects that attack peaches.
Insects
Control overwintering insects such as scale and their eggs by hand picking or using a dormant oil spray (also know as horticultural oil ). Be sure to check for scales before spraying. Follow the manufacturer's directions when applying any pesticide. Do not apply dormant oils to broadleaf evergreens when freezing temperatures are expected.
Cool-weather mites are not visible to the naked eye. Junipers and other needled evergreens are a favorite hang out of these mites. If you had some of these plants that were an unsightly brown last year, check them with a hand held magnifying glass to see if cool season mites are to blame. Horticultural oil or other registered insecticides can improve their situation and appearance.
Houseplants
Even houseplants need a little rest once in a while, and this is a good time to give them a rest. Keep them watered but give them a break from the fertilizer as most houseplants don't do much growing during the short days of winter.
Turn and prune houseplants regularly to keep them shapely. Pinch back new growth to promote busy plants.
While this may sound extremely silly, your houseplants will thank you for it. When dusting the furniture, also dust the plants. Wipe dust from broad-leaf plants at regular intervals using a cloth dampened with clean water. If the plant has small leaves, consider placing several in the shower to wash the dust off.
Keep an eye open for pest on indoor plants. Most can be treated with insecticidal soaps.
_____________________________________________________________________________
If you have gardening questions you would like to have answered contact the Extension Master Gardener Volunteers by phone at (919) 989-5380 or by e-mail at jcemastergardener@gmail.com.
If you would like to subscribe to this monthly newsletter send an e-mail to shawn_banks@ncsu.edu and ask to be added to the electronic newsletter list.
_____________________________________________________________________________
Past Newsletters                                 Johnston County Lawn and Garden
Was the information on this page helpful?