2018 NC Farm School
You Just Missed Us!!
FOR TRAINING UPDATES PLEASE CLICK HERE TO SIGN UP FOR OUR MAILING LIST

---
Catawba River NC Farm School
Lincoln County Extension Center, 115 W. Main St., Lincolnton, NC 28092
Catawba River County Agents
Tom Dyson
Lincoln County Director, https://lincoln.ces.ncsu.edu/
 tom_dyson@ncsu.edu, 704-740-2006
Began work in NC Cooperative Extension in 1993 as an area specialized agent in horticulture in Chowan, Perquimans, and Gates Counties, taking 2002 through 2014 away to live and work in Venezuela, Costa Rica, and southern Mexico. Upon conclusion of the work in Latin America, I returned to my beloved North Carolina to become Director in the Lincoln County Cooperative Extension center.
David Fogarty
Gaston County Director, https://gaston.ces.ncsu.edu/
david_fogarty@ncsu.edu, 704-922-2130
After a brief career in forestry that included a two year US Peace Corps assignment in Paraguay, David joined NC Cooperative Extension in 1994. He served as a crops agent in eastern North Carolina before coming to Gaston County in 1999. Here, he has worked on a variety of horticulture, local foods, and community development projects while also serving as the County Extension Director.
Lara Worden
Gaston County Agriculture Agent, https://gaston.ces.ncsu.edu/
lara_worden@ncsu.edu, 704-922-2118
Lara Worden got both of her degrees from Michigan State University. Her undergraduate degree was in Animal Science with a minor in Biochemistry. Her Master's degree was in Non-Ruminant Nutrition. She has been a livestock/agriculture agent for NC Cooperative Extension for the last 12 years where she works with farmers on ration formulations, pasture management, farm business management and local foods. She has experience working with just about every livestock species, even ostrich & emus.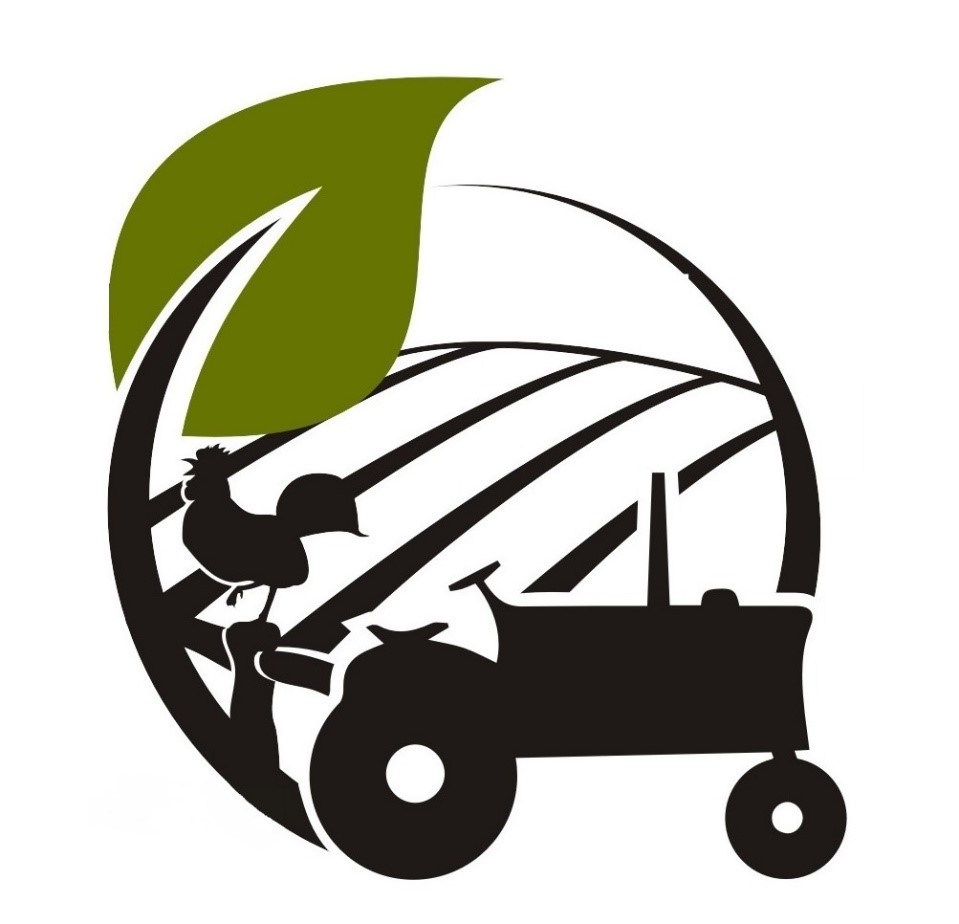 April Vigardt
Catawba County Horticulture Agent, https://catawba.ces.ncsu.edu
 alvigard@ncsu.edu, 828-465-8243
I have worked in the area of Horticulture/Small Farms/ Local Foods for about 20 years. In that time I have worked for several organic vegetable farms, founded and managed a 2.5 acre working student vegetable farm at Southern Illinois University, worked in agricultural research and most recently joined extension as a Horticulture/Local Foods Agent.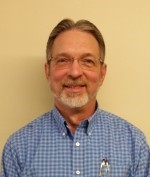 Glen Detweiler
Catawba County Livestock Agent, https://catawba.ces.ncsu.edu
glenn_detweiler@ncsu.edu, 828-465-8246
I grew up on small farm in Catawba County. After graduation, I worked 8 years as manager of a goat research farm. I worked 12 years in goat research. I worked 4 years as an Extension Educator in Western Oklahoma in wheat and cattle country. I have worked for the Cooperative Extension Service in North Carolina as a Livestock Extension Agent for 2 years.
---
NC Farm School Down East
Pitt County Extension Center, 403 Government Cir., Greenville, NC 27834
Down East County Agents
Leigh Guth
Pitt County Director, https://pitt.ces.ncsu.edu/
leigh_guth@ncsu.edu, 252-902-1702
I have worked with local food systems, farmer markets and food safety throughout her career with Extension. Currently, I am the co-chair of Extension's statewide Local Food Program Team.
Andy Burlingham
Pitt County Livestock and Forages Agent, https://pitt.ces.ncsu.edu/
andy_burlingham@ncsu.edu, 252-902-1703
I grew up on a family farm in Pitt County and was very active in 4-H. I left NC in 2001 to get my degree at Kansas State University. I worked for 5 years while my wife completed vet school and started her career after graduation. We came back to NC in 2009 to take over the family farm, Tar River Ranch. A series of unfortunate events led to me needing off-farm income to continue my farming operation and I joined Cooperative Extension in 2011.
Eric Derstine
Pitt County Horticulture Extension Agent, https://pitt.ces.ncsu.edu/
eric_derstine@ncsu.edu, 252-902-1701
I grew up one hour south of the Pocono Mountains in eastern Pennsylvania and was introduced to the world of horticulture from a young age, having worked on my father's Christmas tree farm. Following graduation from Penn State in 2016, I was ready to find something new, yet familiar. In July of 2016, I found myself as the Horticulture Extension Agent in the Pitt County Cooperative Extension Service. Here, I continue to learn, put my horticultural knowledge into practice, and most importantly to me, share that knowledge with the community.
Eve Honeycutt
Green/Lenoir County Livestock Agent, www.lenoir.ces.ncsu.edu
eve_honeycutt@ncsu.edu, 252-521-1706
I am originally from Beaufort County and grew up in the 4-H program. At an early age, I discovered my love of agriculture, especially animals. After obtaining a bachelor's degree and master's degree from NC State University, I started working with Extension in 2003. My major program focus is in animal waste management, forages, and youth. At home, I enjoy my small livestock projects that include pigs, goats, and chickens.
Roy Thaggard
Greene County Associate Ag. Agent, https://greene.ces.ncsu.edu/
roy_thagard@ncsu.edu, 252-747-5831
I grew up on a small family farm in Cumberland County, where my family grew 100 acres of corn and soybeans. I gained an appreciation for food production through the hard work on the farm, and currently, work with farmers in Greene County to educate them on successful farm management principles. My wife, Denise, and I have raised honeybees and chickens. We have a one-year-old daughter, Abby, who loves watching the animals.
Art Bradley
Edgecombe County Director, https://edgecombe.ces.ncsu.edu/
art_bradley@ncsu.edu, 252-641-7821
I earned a bachelor's degree from NC State in Agronomy with a minor in Ag Econ and went on to get my Masters in Crop Science. In addition to County Director, I also have programming responsibilities in field crops education and outreach. These crops include tobacco, cotton, peanuts, corn, soybeans and small grains. I also work with homeowners on pest control problems and pond weed management.
Steve Killette
Lenoir County Row Crop Agent, www.lenoir.ces.ncsu.edu
steve_killette@ncsu.edu, 252-527-2191
I was born in raised in La Grange North Carolina, which is home to some of the most successful and smartest farmers in Lenoir County. Throughout my life, I have held a passion for farming and agriculture, and have always respected the work and effort farmers put in to feed the world. I commit my time to helping others in any way possible, in order to help them maintain a successful farming operation.
Jacob Morgan
Jones County Director, https://jones.ces.ncsu.edu
jacob_morgan@ncsu.edu, 252-917-1204
I have worked with N.C. Cooperative Extension for over 9 years and have been responsible for educational programming in the area of corn, cotton, soybeans, tobacco, small grains, and peanuts. I also have assisted with needs in the livestock area of agriculture in the past 2 years. My wife and I live on a small farm with two small children where we raise pigs and chickens.
Wesley Stallings
Area Commercial Horticulture Agent
wcstalli@ncsu.edu , 919-495-5744
I am currently pursuing an MS in Agronomy from the University of Nebraska. I have been involved in the agriculture industry in multiple capacities for over a decade. Prior to joining the extension service, I served as a technical agronomist for Perdue agribusiness, an operations manager for the NCDA research division, and as a farm manager for diverse livestock operation in Franklin County.
Gene Fox
Ag. Consumer Horticulture Agent, https://beaufort.ces.ncsu.edu
gene_fox@ncsu.edu, 252-946-0111
Gene Fox came to Eastern NC after graduating with an Environmental Science degree from Catawba College in 2000. Working for both private (14 years) and public (4 years) entities, Gene gained an appreciation for relationships and what it takes to make a business successful. Gene has been with North Carolina Cooperative Extension for a little over two years and is pursuing a graduate degree from North Carolina State University.
Kelsey Lichtenwalner
Edgecombe Ag. Livestock Agent, https://edgecombe.ces.ncsu.edu
kelsey_lichtenwalner@ncsu.edu , 252-641-7827
I grew up on a small beef cattle farm in rural North Carolina, where I raised and showed lambs and steers at the local 4-H Livestock Show and Sale (much to her father's pride) and rode horses (much to her father's dismay). I attended North Carolina State University and received her Bachelors of Science in Animal Science in 2012. Today, Kelsey works as the Livestock and Field Crops Agent for Edgecombe County and enjoys serving and working with the local agriculture community.

WHAT DO YOU GET WITH NC FARM SCHOOL?
ONE ON ONE BUSINESS CONSULTATIONS WITH EXPERIENCED BUSINESS CONSULTANTS
FULL CURRICULUM DEVELOPED JUST FOR NC FARMS TO GUIDE YOU TO SUCCESS
FARM TOURS TO ECONOMICALLY SUSTAINABLE FARMS
A COMMUNITY DEDICATED TO YOUR SUCCESS
MENTORING OPPORTUNITIES WITH FARMERS IN YOUR AREA
UPDATED SMALL-SCALE BUDGETS WITH ESTIMATION TOOLS
UPDATED EXERCISES TO HELP TEACH YOU BUSINESS PRINCIPLES
sponsored by: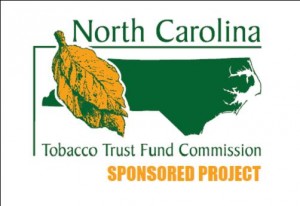 Was the information on this page helpful?